Maneaters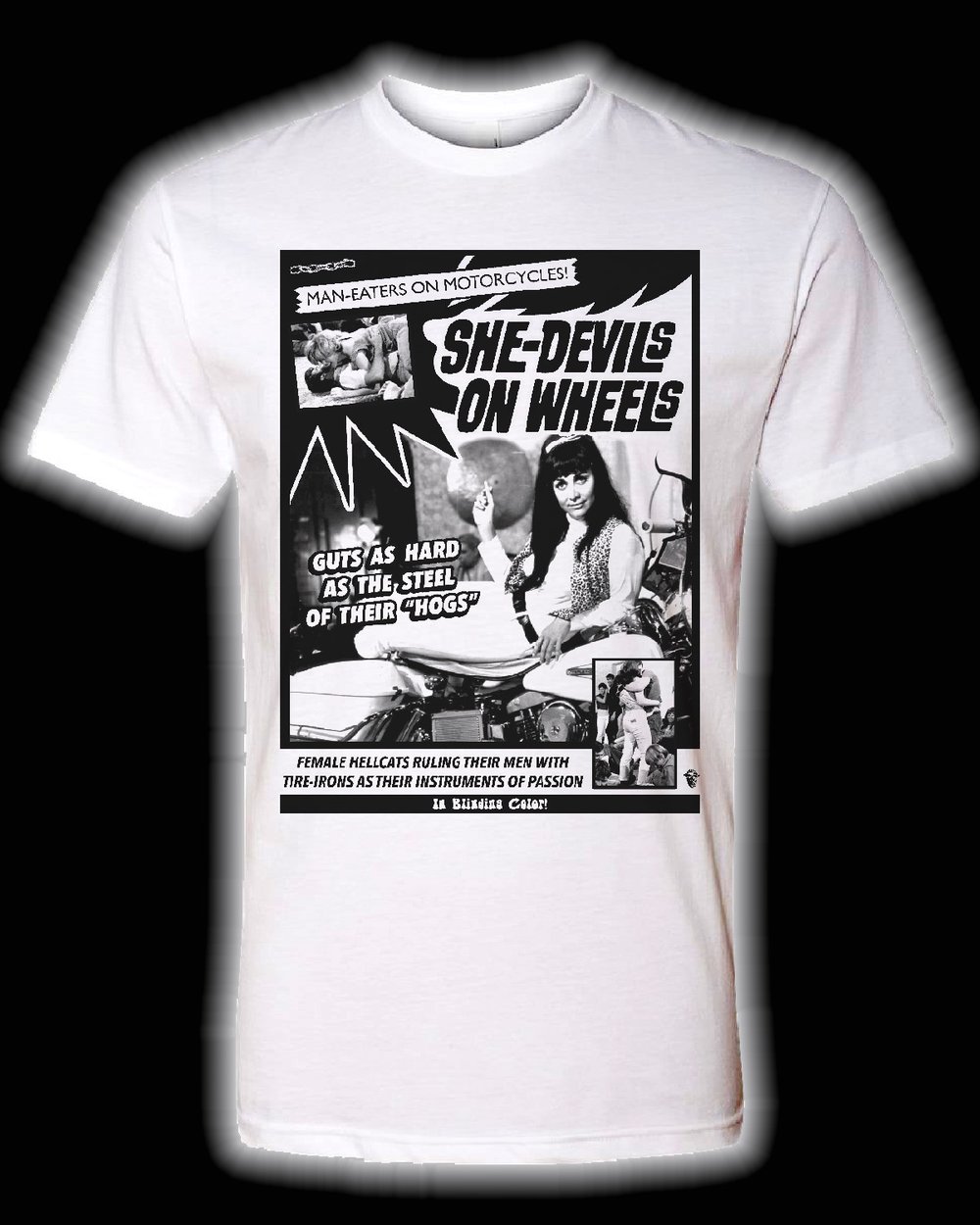 Soft? Hell yea, these tees are soft! Not the Maneaters though...They've got "Guts As Hard As The Steel Of Their Hogs!"
See! The Authentic Initiation Ritual Never Before Dared On Film.
Red Hot Mamas From Hell!
Nothing Stops Them -- They Stop At Nothing!
Black ink on white ringspun cotton tee.